Fattore K
A different gaze. Krizia launches its K factor. An active and enzymatic factor centred on artistic content, a mark of the Milanese fashion house. For Krizia, the shop window is not just a place to sell a new collection, but one open to dialogue with the city and its inhabitants, international tourists, collectors, young people and art and culture enthusiasts.
22.11.2017
Abdoulaye Konaté
On 22 November Krizia presents the second Fattore K showcase. On display in the display window and in the boutique spaces, two works by artist Abdoulaye Konaté will be presented, Homme du Sahel (2015) and Papillon (2016).
Abdoulaye Konaté is one of the most important contemporary African artists. His works appear in some of the most important public and private collections in the world, including the Metropolitan Museum of New York, the Smithsonian Museum of Washington DC, the Stedelijk Museum of Amsterdam, the Arken Museum of Copenhagen, the Collection de la Banque des Etat de l'Afrique Occidentale, Dakar, the Sindika Dokolo Foundation and the Collection du Musée National du Mali, Bamako.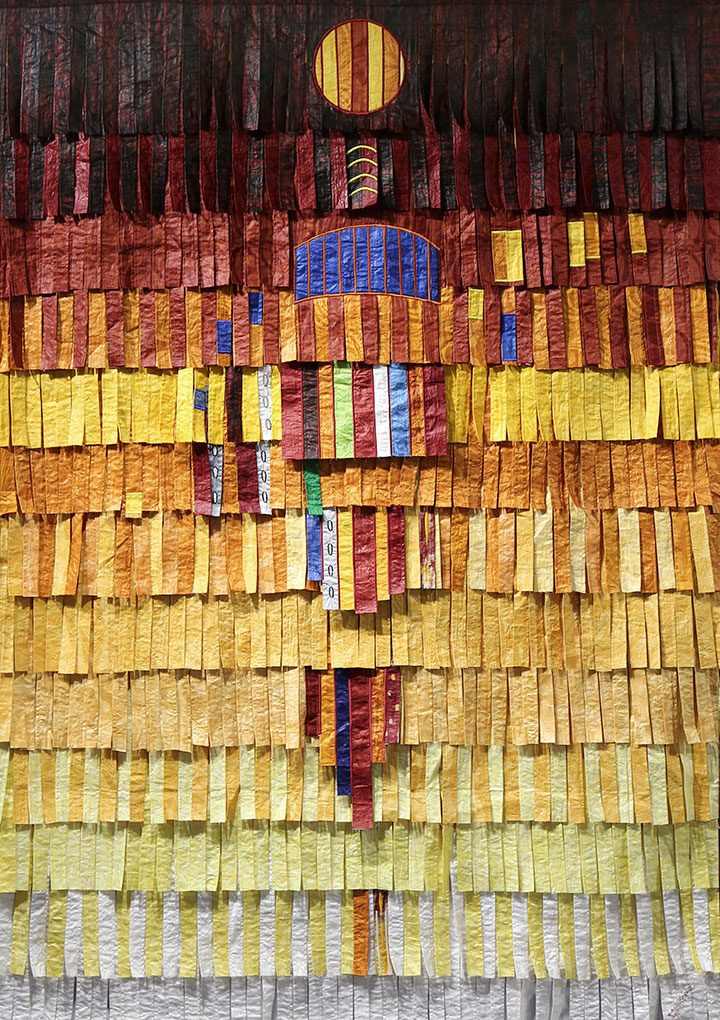 24.10.2017
Vincenzo Agnetti and Nazgol Ansarinia
An excursus on the history of art, between western modernity and international contemporaneousness. It takes shape through the emblematic work, the Tavola di Dario tradotta in tutte le lingue del mondo, 1973, part of the seminal production of the modern Italian artist Vincenzo Agnetti (Milan 1926 – 1981) and the sculptures of the Pillars series by the Iranian artist Nazgol Ansarinia (Teheran,1979).
Contacts
Krizia Boutique Milan
23, v. della Spiga, 20121 Milan
T +39 02 45 37 70 30
boutique.milano (at) krizia.it
Monday — Saturday
from 10 am to 7 pm